Electrode Paste kneading Machine/ Sigma Mixer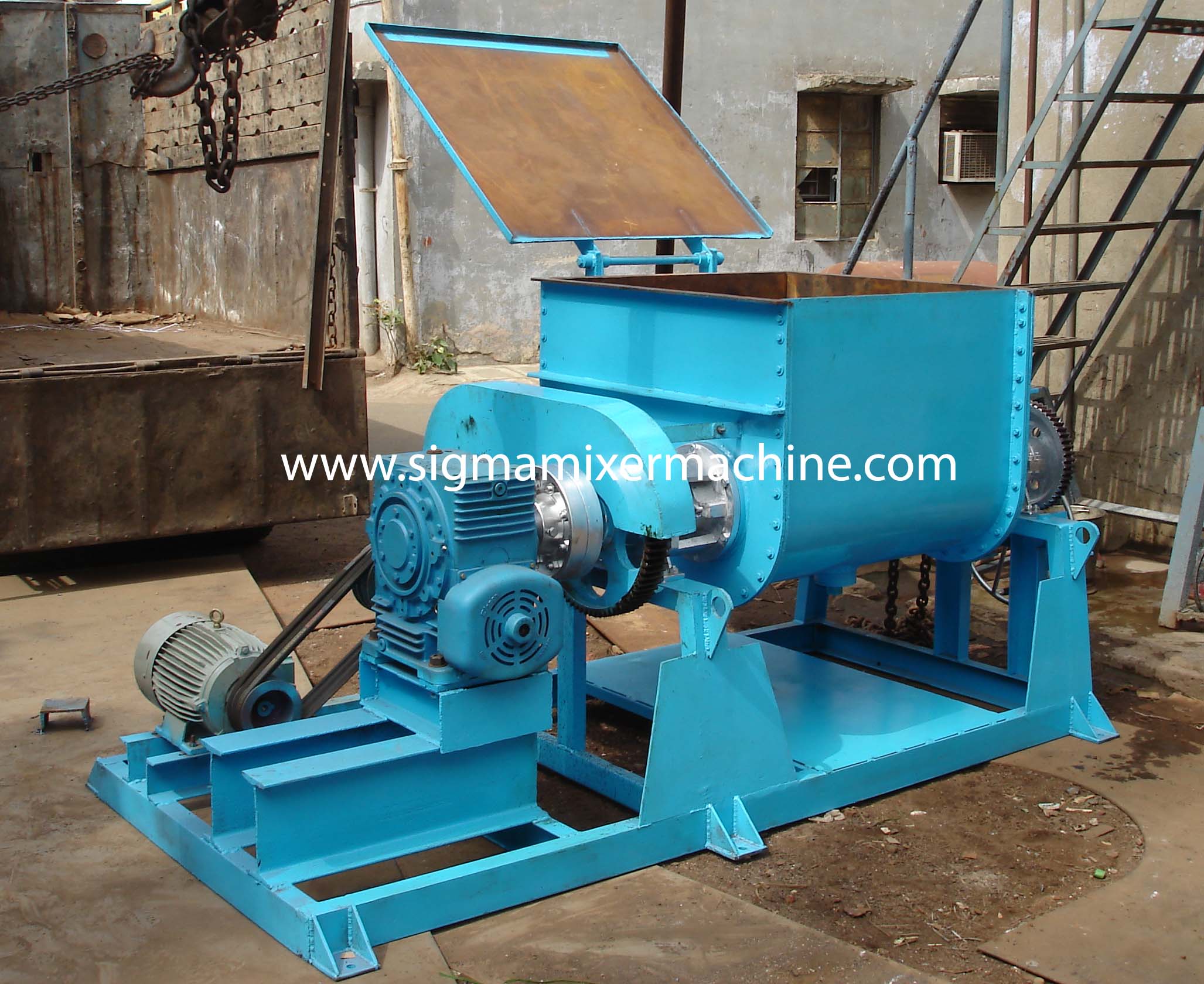 OR

Sigma Mixer Description
--- Factory Direct Sale
--- good quality + competitive prices + best services = best shopping experiences!
Introduction:
Welcome to Abster Equipment, your professional and reliable supplier of Kneading Machinery since 2000.
Sigma mixer/Z blades mixer/kneading machine/sigma kneader with double Z/Sigma Blades, is to be used for mixing and kneading of low-to high-viscosity products in many industries such as Batteries, BMC/DMC, Chewing gum, candy/sugar paste, plasticize/silly putty, Hot melt adhesive , silicon compound, CMC/Cellulose, Electrode paste, carbon, pencil leads, soap, pigments, inks, plastic ect.
Machine structure:
Including kneading/mixing system, machine base, hydraulic system, transmission system, electric control system, heating system (optional), cooling system (optional), vacuum system (optional)
---- Discharge: Tilting discharging, Screw extruding discharging, Ball valve/bottom plate ( manual, electrical, pneumatic)
----- Heating: electric heating, hot water heating, hot oil heating, steam heating
-----Cooling: Z blades water cooling, mixing chamber with jacket for cooling purpose.
-----Vacuum system: water-ring vacuum pump and buffer tank.